Window Services In Greater Houston, TX
Services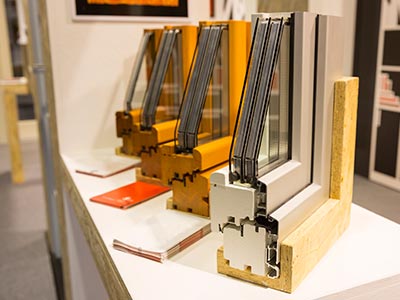 We at Woody's Windows provide excellent window and door design and installation services to customers in and around Houston Northwest, Kingwood, Humble, and Katy. Over the years, we have also served customers across Magnolia, Tomball, The Woodlands, Conroe, and the Huntsville area. We have been operating in this industry for several years and have the knowledge, skills, experience, and resources to provide you top quality solutions that meet your specific requirements. The different services we provide are:


RESIDENTIAL WINDOWS
We take great pride in the residential windows we provide clients with and the high standards we maintain. Our objective is to offer cost-effective solutions without compromising product and service quality. We have the experience and capability to accomplish any project, regardless of size or complexity. Our experts will walk you through the entire procedure and work within your time constraints.

We provide aluminum and vinyl windows and single-hung and double-hung 3-lite sliders or two-lite, fiberglass windows, picture windows, and casement windows. Additionally, we can install windows in windstorm-prone places near the coast. These impact-resistant windows are engineered particularly for use in these environments. Our company can provide you with the residential window installation solutions you want at a very cost-effective price. We customize our services to meet your unique needs to optimize your investment. Read More About Residential Windows »


WINDOW INSTALLATIONS
We can provide a range of new and replacement window installations such as single hung, double hung, 3-lite sliders, 2-lite sliders, vinyl windows, casement windows, aluminum windows, fiberglass windows, impact-resistant windows, for various windstorm rated areas on the coast and picture windows (fixed windows, all glass).

Our company also provides arch tops & half-round, fixed as well as operational windows and grids within the windows/without. You can choose from half screens/full screens or tempered glass installations. We have the expertise to design and install wood-clad windows and moving wall systems too.

We have the expertise to build and install windows of brands including Burris windows, Milgard, Cardinal and more. When we are building replacement windows for your property, we measure the existing spaces correctly and ensure that the new installation fits perfectly into the existing space. High-grade materials are used in the work and the workmanship will be top-of-the-line too. Read More About Window Installation »


WINDOW REPLACEMENT
We take pride in the type of services we offer and the standard we uphold. Our goal is to provide outstanding solutions without making any compromises. We have the knowledge and capability to complete any project effectively, regardless of the size or scope of your window replacement needs. Our contractors will guide you through the process and work around your schedule. In addition to custom window replacement options, we also provide clients with standard aluminum windows, vinyl windows, single-hung double-hung 3-lite sliders, two lite sliders, fiberglass windows, picture windows, and casement windows.

Besides, we can also carry out window installation in windy areas along the coast. For these settings, we can install robust, impact-resistant windows. Our company can provide you with the window installation services you require at a very reasonable price. We tailor our solutions to your specific requirements to maximize your investment and enhance your property's curb appeal. Read More About Window Replacement »


CUSTOM WINDOWS
We are one of the leading companies in the industry, and our customization options make us one of the most preferred operators in the window and door installation space. We know that every customer wants unique-looking windows that are a perfect fit for their property, and that is what we focus on. We also prioritize energy efficiency so you can have comfortable indoor spaces without having to pay exorbitant utility bills. Customers across the region rely on the performance of our windows.

Our custom windows' typical characteristics include rugged construction, thick glass, and a vinyl coating that will never require painting. We help you with all the product-related information you need, and we always offer only the best products. We offer value, efficiency, and styling in a single package, so you get excellent value when you hire us. Our team is here to cater to all your residential and commercial custom window needs. Read More About Custom Windows »


PATIO DOORS
We provide a wide variety of visually pleasing and energy-efficient patio doors to our customers, all of which contribute significantly to the aesthetics and functionality of their homes. Our company offers low-cost, hassle-free patio door installations. If necessary, we can also help replace an existing patio door. Our sliding patio doors have a slim profile. Instead, they don't take up valuable floor space but let in an abundance of natural light and fresh air. We provide replacement patio doors for your home from two to four panels depending on your requirements. You can count on our team of professionals to guide your selections and provide you with all the details you need about our sliding patio doors. We offer the best solutions while keeping an eye on your timeframe and budget. There are a variety of patio door brands and styles to choose from. If you're looking for the best patio doors, you're in the right place. Read More About Patio Doors »


PATIO DOOR INSTALLATION
Your hunt for the perfect sliding patio door has come to an end. Our lasting, energy-efficient, and attractive patio doors will infuse your home with charm and elegance. If this is the first time you've decided to install sliding patio doors or replace existing ones, we have the skills, expertise, and knowledge necessary to offer the best services. These doors are energy-efficient, with shatter-resistant glass that withstands extreme weather conditions. Additionally, our sliding doors have gaskets, fixed levers, aluminum seals, hook-over locking features, and constructed stiles to ensure your family's security and safety. Sliding patio doors enable you to utilize glass in various ways, allowing additional light into your house and illuminating it. To provide you with the most exemplary customer service possible, our experts use only the best materials for the installation of your new patio door. Read More About Patio Door Installation »


PATIO DOOR REPLACEMENT
You can count on us to make replacing your existing patio door as easy and cost-effective as feasible. Depending on your taste, you can pick from one of three classic looks. As a result, your home and way of life are reflected in these features' design and functionality. Regardless of the styling you choose, our patio doors will save you money on your energy bills, keep your home safe, and perform flawlessly for many years to come. All our patio doors are designed to withstand the test of time. Despite the dampness, sunshine, and other elements, patio doors with heavy-duty joints and hinges appear and operate like new. It doesn't matter where you stay; our doors are proven to lower your heating and cooling expenditures. We can assist you in finding the ideal patio door for your home, whether you want a contemporary aesthetic or a more traditional French-style patio door. Read More About Patio Door Replacement »


CUSTOM PATIO DOORS
Our clients can choose from a wide range of aesthetically appealing and energy-efficient patio doors. Our installations add value to your property while providing you with the functionality you need. We provide low-cost, custom-made patio door installation services and can also assist with replacing existing patio doors with newer, energy-efficient products. The profile of our patio doors is narrow, so they fit in beautifully with most interior and outdoor spaces. Many property owners prefer sliding patio doors because they don't occupy any floor space. We specialize in designing and installing all types of custom replacement patio doors, ranging from two to four panels. If you have any questions or concerns regarding our sliding patio doors, feel free to contact us, and we'll be happy to assist you. Patio doors come in various brands and designs, and we can help with the types of modern, energy-efficient doors you want. Read More About Custom Patio Doors »

When you are looking for window and door installations, you need to look no further than Woody's Windows. We can provide you with the kind of solutions you need at a very competitive door installation cost. You can speak with our experts at this number- 281-351-2233 and discuss your project details. If you prefer, you can send us this information via this online form too, and we will revert shortly.