Window Services In Greater Houston, TX
Products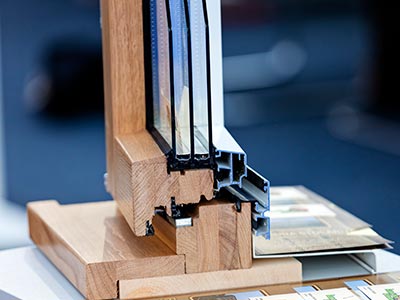 Windows don't just improve the look and beauty of your home, but also help preserve a comfortable indoor environment. They ensure that the outside weather doesn't have a big impact and your indoor temperature is consistent. Window manufacturers regularly improve their technology and create more energy-efficient and durable windows in the market. These windows, combined with our window installation skills here at Woody's Windows, will ensure that you don't need to replace them for a long time.


Products We Offer
We're a customer-oriented company and always want to provide the best solutions. We don't recommend or sell products that might prove to be a poor investment in the future. Our experts will only recommend windows and installations that work and have proven to be of good quality in real-life applications.

There are some windows and brands that we don't hesitate to recommend because we know they work well. Here are some of the products we install:


BURRIS WINDOWS
Burris is also a trusted brand that specializes in vinyl windows and doors. If you don't want to invest in wood or fiberglass, Burris vinyl windows are an excellent choice. The company is in Texas, so the units are manufactured in the US. Burris also has a well-established reputation and has been around for over 30 years now.

If you want high-quality vinyl windows, you don't need to look elsewhere. They also offer great warranties with their products, so you don't have to worry about future repairs. Burris Windows can be custom-made according to your requirements and are available in a wide variety of colors and finishes.


MILGARD
Milgard is an old and trusted name in the window manufacturing industry. The company has a great presence in the market thanks to an excellent line-up of affordable windows. As a brand with over 50 years of experience in this business, they know how to manufacture reliable windows and offer one of the best warranties in the industry. Milgard offers a wide range of energy-efficient products that span across different price points. There's something for every budget and preference in their collection.


CARDINAL
Cardinal products are beautifully manufactured and are of excellent quality. If you want sophisticated, highly rated, and durable products, you don't need to look elsewhere. They offer a wide variety of window glass products for your window frame. The company offers good quality insulated glass, coated glass, laminated glass, float glass, and custom-tempered glass. Our consultants can help you choose the best fit for your budget and requirements. Cardinal is a well-established and trustworthy brand, so we don't hesitate to recommend their products.


AWNING WINDOWS
Awning windows have a top hinge and extend outward from the bottom, providing ventilation and excellent protection from the elements. These windows are frequently positioned higher on walls for further seclusion or in conjunction with big, fixed windows to maximize the view. They are available with triple-pane glass for maximum energy efficiency and may be customized in practically any shape, dimension, color, or interior wood finish. Our windows are resistant to fading, flaking, blistering, and peeling. They are available as a single unit or twin unit combinations and modern replacement insert panes. Our crew has extensive experience and is vetted, trained, and supported by technological expertise, ensuring the success of any project. We will provide you with the necessary information and assist you in making brand and product decisions to ensure that your windows meet your demands and your budget. Our tailored approach guarantees that you get the best value for money regardless of the kind of windows you need. Read More About Awning Windows »


ENERGY-EFFICIENT WINDOWS
Modern, high-quality windows are designed to keep moisture, heat, and other forms of energy waste out, no matter the climate outside. Modern materials and technology guarantee that replacement windows keep out the heat of summer while letting in the bulk of the light it emits. Modern windows must be able to deliver the desired aesthetic without losing energy efficiency or causing leaks. This is the ideal. Our energy-efficient windows help overcome these concerns using sealants and interlocking designs. These products are less likely to flex and produce gaps over time, making them more energy-efficient and durable. Because of this, a wide range of modern windows, not only overpriced energy-saving models, include these characteristics. Since even the most basic windows are becoming more energy-efficient and durable every year, even people with smaller budgets can opt for our high-quality windows. Because they come in so many designs, colors, and materials, it's easy to find something that works well for you. Read More About Energy-Efficient Windows »


VINYL WINDOWS
Old, inadequately insulated windows are unsightly and bothersome and may also make it expensive to heat and cool your home. Installing vinyl replacement windows will considerably improve your home's beauty and energy efficiency. As well as thorough, professional vinyl window installations, we provide a wide range of vinyl replacement windows for your Tomball home. Our vinyl windows are robust, attractive, and durable. They are functional and easy to maintain, reducing the amount you spend on these aspects. To serve our customers with the best and most cost-effective goods and services, we rely on our significant experience and expertise. You can contact us for vinyl window installation or replacement. Our team is here to provide you with all the information you need. The experts will install your new windows accurately and professionally to ensure long-term effectiveness. We provide the best of both worlds: high-quality products at a reasonable price. Read More About Vinyl Windows »


PICTURE WINDOWS
With expansive picture windows installed, you can see the outdoors in all its glory through the glass. Fixed windows are referred to as picture windows because they produce the appearance of an image and cannot be opened. Because these windows are entirely sealed, they do not allow for air or water leakage. Low-E coatings and unique warm-edge spacers, two additional energy-saving features that we provide, elevate these windows above the competition. Due to the simplicity of its design, picture windows can be bigger than most other window types, and their large size provides for more light during the day. Picture windows require minimal maintenance without moving components and are less expensive than ones with moving elements, which need frequent repairs and replacements. We provide custom picture windows. We only work with the most renowned brands to ensure your safety, and our team handles the installation to industry standards. Read More About Picture Windows »


SLIDING WINDOWS
Sliding windows are comparable to flipped-over double-hung windows. The sashes glide across and forth rather than vertically and horizontally as with standard windows. The window's aluminum track construction keeps it from buckling and guarantees a smooth glide. Due to their simple structure, these windows are straightforward to clean, handle, and maintain. They are also more cost-efficient due to their simplicity. Our sliding windows are an excellent solution for many clients who seek minimalism and easy maintenance. There are several sliding window kinds available on the market, and we have worked with all of the leading manufacturers. We give you specifics and any other details you want to assist you in making an informed buying decision. Our team is here to answer any questions you may have concerning these windows. We supply the highest-quality sliding windows and install them according to industry requirements so that you have long-lasting windows on your home or business structure. Read More About Sliding Windows »


DOUBLE-HUNG WINDOWS
One of the most popular and commonly used window types is the double-hung model, available in many variations. New and old-style homes alike can benefit from their traditional and user-friendly design. A single casement holds both the top and lower sashes of these windows, allowing you to operate them simultaneously. Classic window designs are both beautiful, robust, and functional. We offer clients high-quality double-hung windows and provide high-quality, cost-effective products and services. Because of our extensive expertise, knowledge, and skills, you can rest assured that we will handle the installation and replacement of double-hung windows on commercial and residential properties to industry standards. With double-hung windows, homeowners can customize their window features while also enhancing the exterior attractiveness of their homes. Our experts ensure that your double-hung windows are flawless in every aspect, and so they last for decades with minimal maintenance. Read More About Double-Hung Windows »


BAY WINDOWS
Consider getting us a bay window for your property to increase the brightness and ambiance of the space. Bay windows provide a broad view of your garden from the indoor areas while also functioning as an attractive exterior element. These windows extend outward from your home's wall, and each one needs a "roof" that is designed to match your home's exterior. These features are more angular than bow-style windows due to their lack of four or more panes, while bow windows have four or more panels to smooth out their look. Our specialists will work with you to create a bay window that is uniquely yours by combining single- or double-hung panels, casements, or fixed window frames. We can recommend the ideal bay windows for you depending on your individual needs and the design of your house. This attention to detail helps ensure that you get the best bow window products and installations. Read More About Bay Windows »


BOW WINDOWS
Bow windows have four or more glass panels arranged in an arc pattern. They are like bay windows but have more panes and may help create a larger area. They'll give panoramic views of the surroundings while allowing ample natural light to enter. Additionally, you may use them for purposes other than windows! Because they protrude from the house, they enhance the available floor space within, and you can utilize the area for storage, sitting, or as a design feature in the room. Due to their distinctive and attractive appearance, they will increase your property's curb appeal and overall value. The wonderful benefit of bow windows is that they appear fantastic both inside and outside of the home, regardless of where they are placed. If you're looking to expand a tiny area, add extra light, and enjoy a fantastic view of the exteriors, bow windows are the way to go. Read More About Bow Windows »


CASEMENT WINDOWS
Are you looking for a window profile that is both attractive and modern? Consider casement windows. In simple words, a casement window is hinged to the framework on the side. You can utilize a single casement window or couple them with a shared frame for your interiors. If used in pairs with a shared structure, the window will have an exterior hinge. When you close casement windows, they establish a tight seal due to their hinged sashes pressing against the window frame. This minimizes heat loss and eliminates air leaks since there is no space or gap between the sash and the frame. Casement windows are very energy-efficient because of this characteristic. If you want to take in the view outside your property, our casement windows are the ideal option. We provide customization options and ensure the best installations for your needs. Our company offers high-quality products and services at an unbeatable price. Read More About Casement Windows »


GLASS WALL SYSTEM
Glass wall systems allow you to see more of the surroundings. Aluminum windows with huge glass panels and various customization options can do wonders for your home's curb appeal. We at Woody's Windows provide a wide variety of glass wall options among the best in the market. We serve both residential and business customers in Tomball, Texas, and the surrounding region. Our glass wall systems have several parts, and you can achieve indoor/outdoor living with floor-to-ceiling windows/ sliding doors in dark hues or clear anodized finishes. We plan and install these systems expertly, and our team works with the best brand products on the market. Laminated glass and tinted glass are both options, and we can also mix and match finishes for a unique look. Our windows are strong enough to withstand the worst conditions. The extruded aluminum structures offer a wide range of customization options to meet the individual requirements of your project. Read More About Glass Wall System »

Our technicians and window installers are familiar with products from the companies mentioned above. We know the best installation techniques and will offer advice on maintenance and care. Our skills and advice along with these excellent products will give you durable windows. If you want to know more about our services and the products we offer here at Woody's Windows, don't hesitate to give us a call at 281 675 5608 and we'll be happy to help.